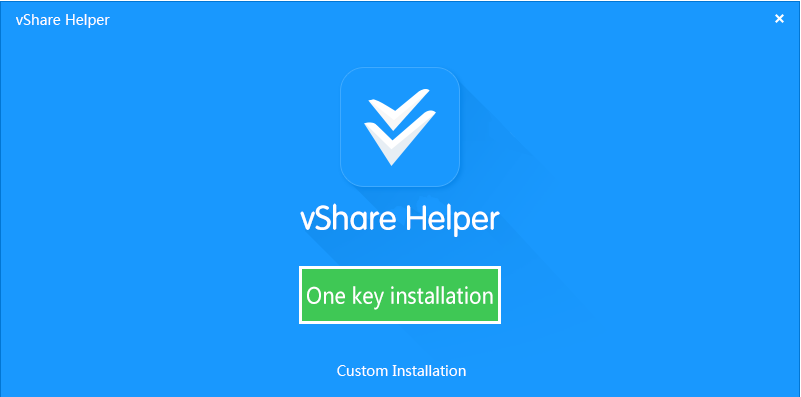 Yes guys this is the way to get millions of resources on your device completely for free.As you already know, jailbreak is the way to get an alternative apps store on your iDevice Apple's apps store indeed.With jailbreaking your device, you can get most valuable benefits.After getting jailbroken your device you will see a special guest called Cydia which is provided a thousands of free applications,games and more.Although you can get thousands of free apps through the cydia apps store,you have top follow a method to jailbreak your device.This will be lost your warranty of device and your device virginity will be lost once you finished the jailbreak.So as an alternative for Apple's apps store there is an another alternative available for the Cydia too.it is vShare.
Why should you download vShare Helper ?
Basically vShare helper is a tool that allow you to get vShare Professional on your device via your windows OS running PC.This  toll will allow you to keep a backup of your  important files and to place favorite music in the Music app directly.Available newer vShare Professional is most advance than the previous version.Via the newer version you can get all the Applications,Games,Musics and etc…,
Lets download vShare Helper & Install vShare App.
Step 01:Download the latest version of the iTunes and install it.This will help to vShare Professional to work properly.
Step 02:Go through this link.Mac users should create a virtual Windows computer using VirtualBox or boot camp to download vShare helper tool on your Mac device.
Step 03:Now you can download the vShare Helper tool.After getting finished this task now open the application and install it on your computer.
Step 04:Now choose "IPA File Auto Associate" click Install.Then click GO and connect your device to PC.
Step 05:Now you will see vShare icon on a new screen of your device and it will say "idle" and "used space".
Step 06:Now tap on the blue vShare icon and you will install vShare on your device.
Okay then,we would like to invite you guys to stay with us to get newer updates about the vShare.Bye for now guys we will be here as soon as possible with the newer updates.
You must read this articles