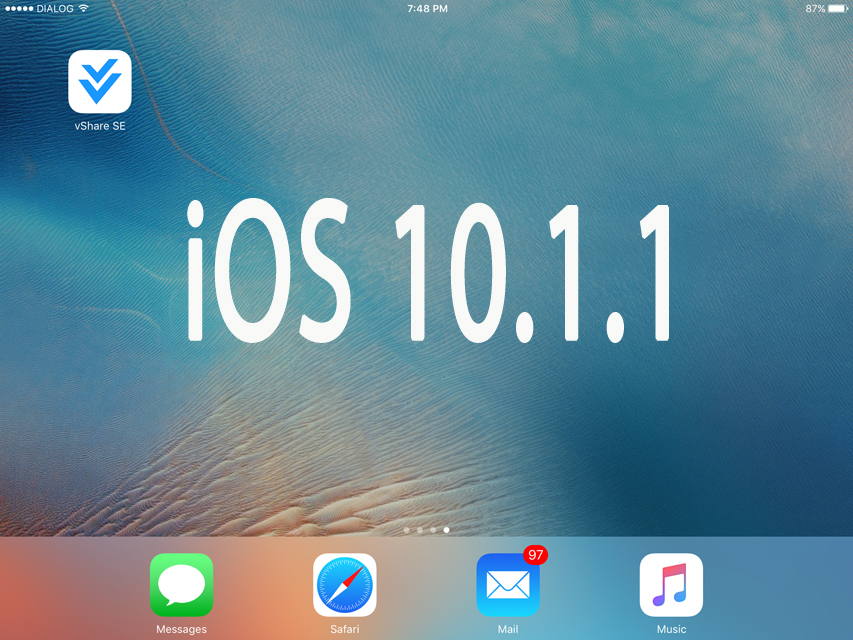 Hi there..!!! Again here we are with the latest news and ways from the vShare world.We are here with a good news and with a bad news.It's better to produce your attention for the bad news as our first step of this article.It is,you can't get vShare on your idevice which is running older iOS firmwares from iOS 10.1.1 by using former method which has been given.Good news is we have a new way to overcome this problem with using a PC without jailbreak your iDevice. So you need a few things to do this exploit with us and download/install vShare on your device.
PC[Windows]
iPhone/iPad/iPod Touch
USB cable
Good internet connection
Are you ready to go through this crazy stuff?okay then please follow our step by step easy guides to download vShare on your iOS 10 to 10.1.1, 10.2 running device.Although we are mentioned specially this method for the iOS 10 firmware's this will support for the older versions too.Try this with us.
Download and Install vShare on your iOS 10.2,10.1.1 – 10.0.0 running device-No jailbreak
Step 01: Click Here to Download vShare Latest Version for Windows PC – Click Here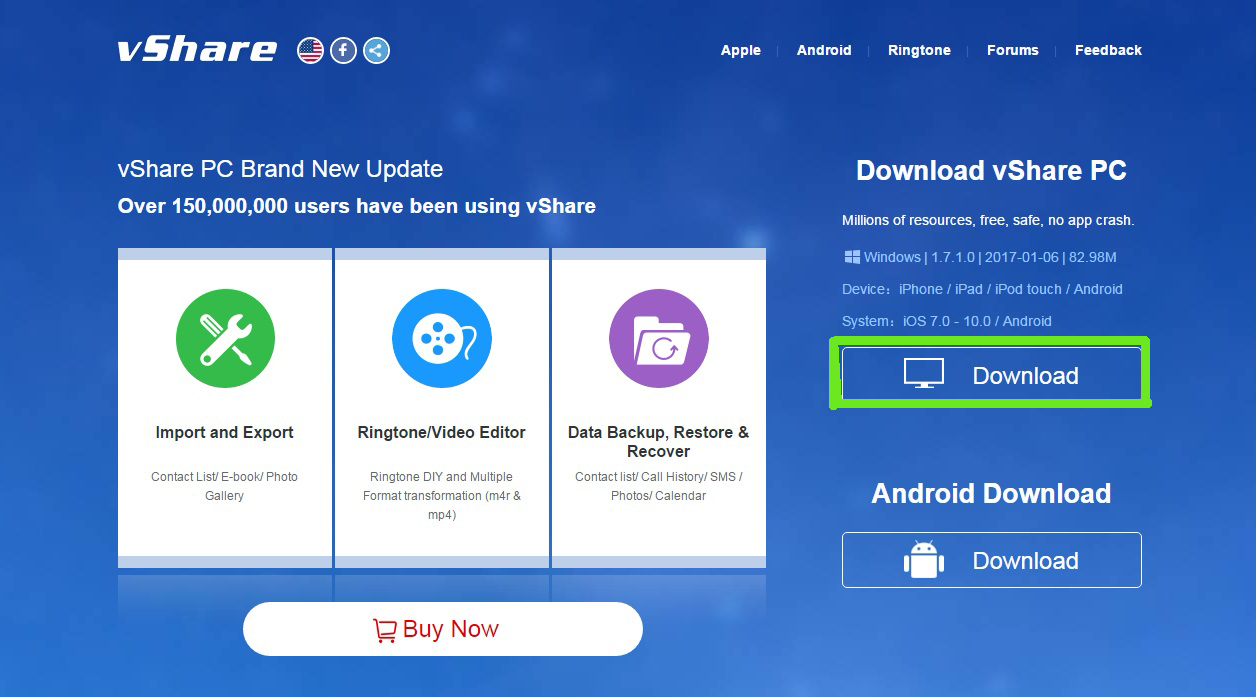 Step 02:Now vShare iOS 10.1.1  installer will start to download on your windows running PC.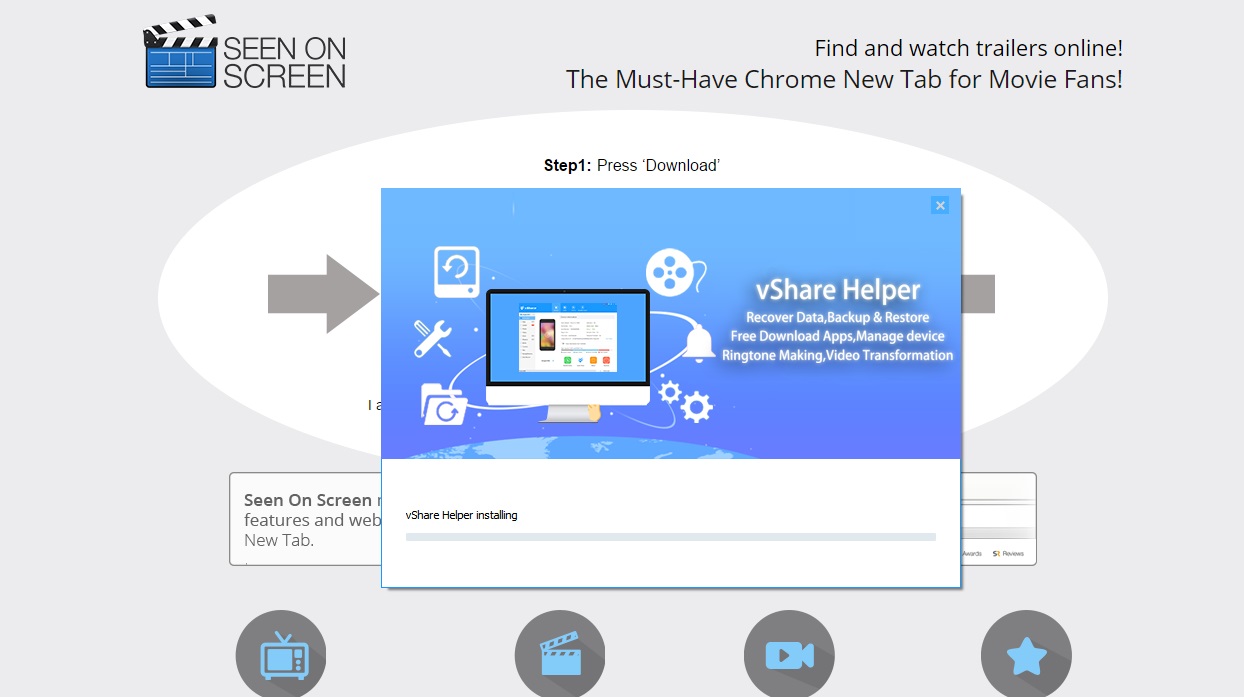 Step 03:Once vShare installer downloaded on your PC Click on the One Key installation
Step 04:If you are done with us according to our given instructions,you will able to step up to rest of the procedure.
Step 05:Now connect your device to PC using the USB cable and be patient until the device will properly connected to your PC.
Step 06:If it is done you will see bellow screen on your PC with your device details.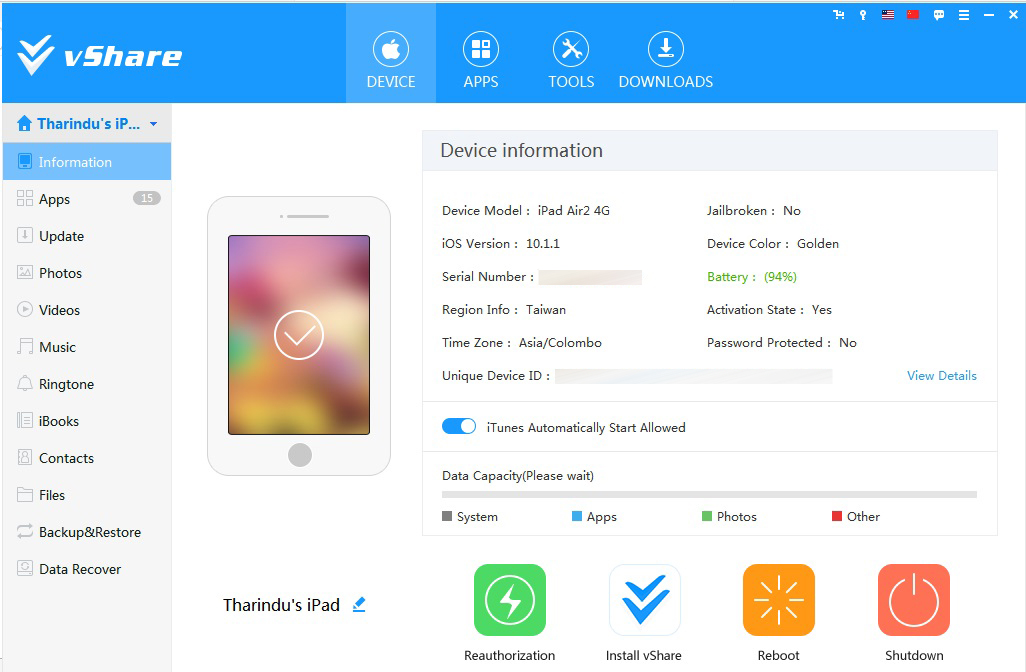 Step 07:At the bottom of the vShare helper screen you will see Install vShare and tap on it.Now it will be started to install and once it will be finished disconnect your device from the PC and go to your device Home screen and you will see vShare icon on your Home screen.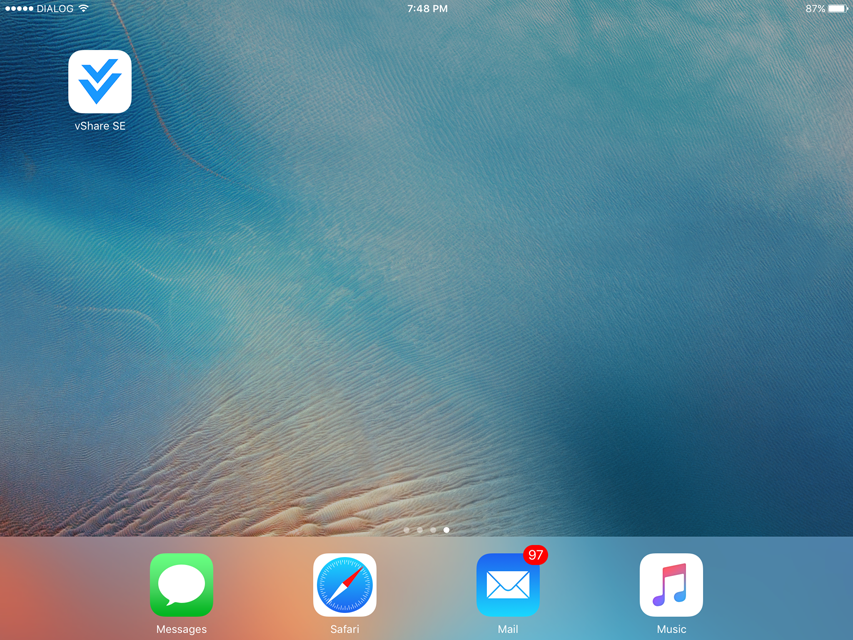 Step 08:Launch the vShare apps store and be enjoy with it as your wish.
You must read