vShare iPhone
vShare iPhone software can install for your iPhone model. This tool is compatible with all iPhone models. vShare store included massive application list which can use to customize your device. vShare app market is updating regularly with new applications. You are now few clicks away to get this amazing store for your iPhone model.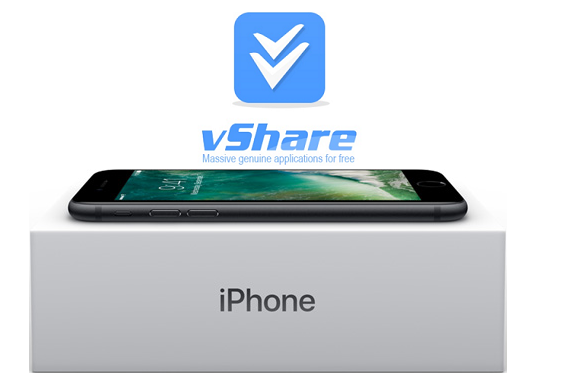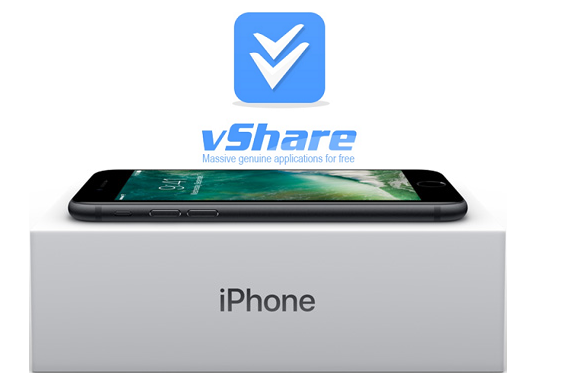 vShare Support iPhone models
iPhone 7  Plus / iPhone 7
iPhone 6S Plus / iPhone 6S
iPhone 6  plus / iPhone 6
iPhone SE, iPhone 5S, iPhone 5C, iPhone 5
iPhone 4S, iPhone 4
vShare support iPhone iOS versions
iOS 11,iOS 11.0.1,iOS 11.0.2,iOS 11.0.3
iOS 10.2, iOS 10.1.1, iOS 10.1, iOS 10.0.2, iOS 10.0.1
iOS 9.3.5, iOS 9.3.4, iOS 9.3.3, iOS 9.3.2, iOS 9.3.1, iOS 9.3, iOS 9.2.1, iOS 9.2, iOS 9.1, iOS 9.0.2, iOS 9.0.1, iOS 9.0.0
iOS 8.4.1, iOS 8.4, iOS 8.3, iOS 8.2, iOS 8.1.3, iOS 8.1.2, iOS 8.1.1, iOS 8.1, iOS 8.0.2, iOS 8.0.1, iOS 8.0
iOS 7.1.2, iOS 7.1.1, iOS 7.1.0, iOS 7.0.6, iOS 7.0.5, iOS 7.0.4, iOS 7.0.3, iOS 7.0.2, iOS 7.0.1, iOS 7.0
vShare Requirements to install for iPhone
Your Device need to run with iOS 7 – iOS 10 version. (No need jailbreak)
vShare Helper setup file to synchronize application for your Device
Windows PC & USB Cable
How to install vShare for your iPhone Model
It's easy.. This application can install within few seconds to your iPhone model. Actually vShare is unable to install directly to your Apple device. iPhone users unable to download vShare IPA or deb file to install for your device. Please use your Windows PC to install this application. MAC users can use Windows virtual machine run this application. Then connect your device and follow steps to install.
Install vShare for iOS 3.0 to iOS 6 running iPhone Devices
Actually this moment vShare application is only support iOS 7 and higher version. If your device with iOS 6 or lower version, Please upgrade your device to iOS 7. This follow our guides to install for your device. Otherwise you are unable to install this application.