vShare iOS
vShare install for iPhone, iPad, iPod Touch

vShare iOS  is most famous application already installed millions of Apple iPhone, iPad, iPod Touch devices. This application can install to your iOS device with Windows PC. This whole process will take only few minutes to complete. Download vShare using following direct download link.


vShare iOS Requirements
Apple iPhone, iPad, iPod Touch
iOS 7 – iOS 11.0.3 running Devices
MS Windows running computer
Android users click here.. Download vShare for Android
How to install vShare for your iDevice
First, download application latest version from above direct download link and connect your device to PC.
Then execute application and click "Yes" to run executable file.
Click "One Key Installation" to continue with vShare installation process.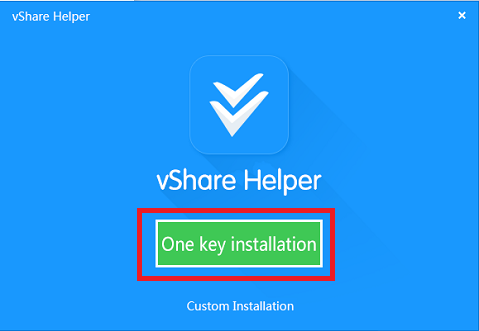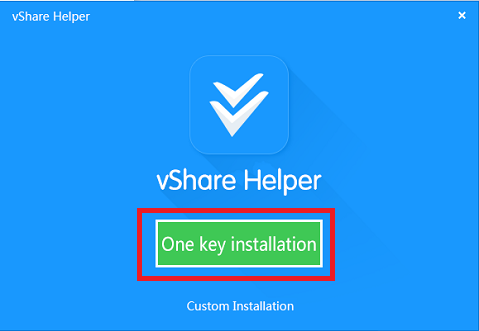 You can see "vShare helper installing".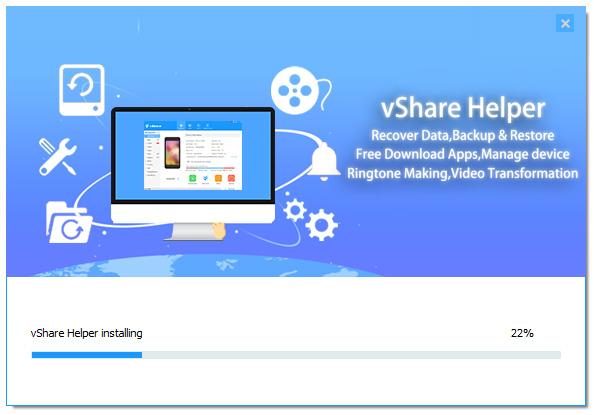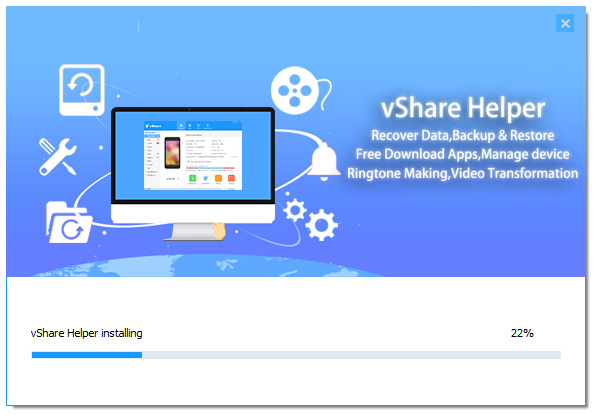 Now you can see installation finished message and click "Try It Now" green button.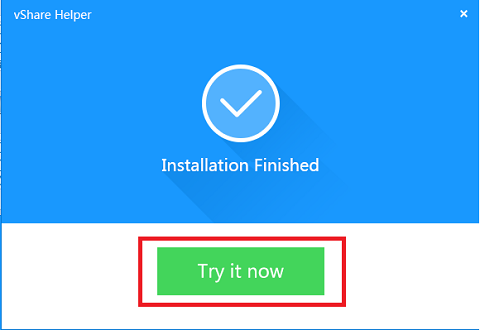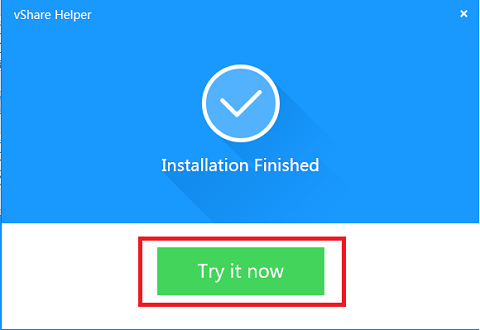 Wait and Observe process. Your device will be detected by vShare application.  You can see installation process is going well and succeeded 100% message with bottom in the Window.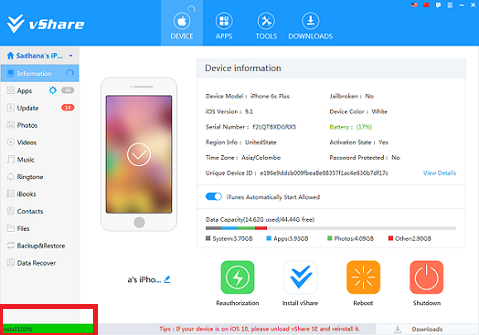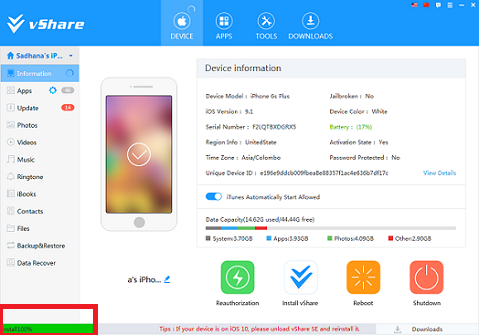 Now you have completed installation and vShare SE will appear in your home screen.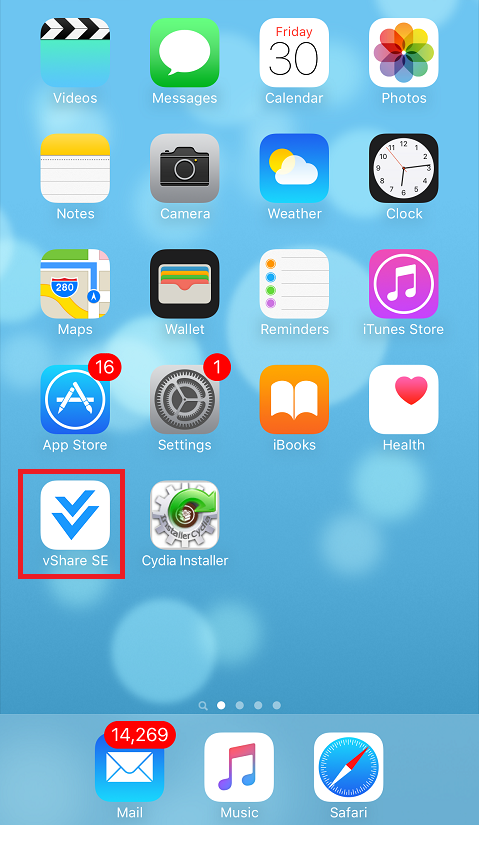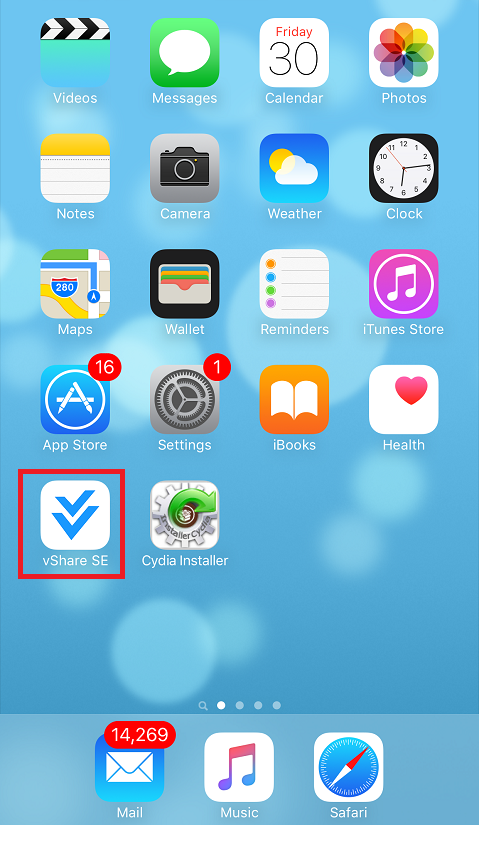 vShare installation Troubleshoot
Un-Plug & reconnect your device to PC & try.
Close & Execute application again.
Download software again.
How to install applications with vShare to your iPhone/iPad
vShare store included thousands of Applications, Games, Ringtone, Music etc.. which are support for your Apple iPhone, iPad. These applications can install to your device just with one click.
Open "vShare SE" app on your Home Screen.
Type the name of the application in search box that you want to install
Just tap on down arrow icon mark as "Get" in front of the application
Wait observe process
Your favorite applications will be available to your finger tips soon. Enjoy vShare applications features with your iPhone, iPad. All users do not need to jailbreak device to install this application. vShare support for jailbreak and un-jailbreak devices. This is completely freeware for your iPhone, iPad. Why you are late ? Install vShare and customize your Apple device with another world famous App Store. Good Luck…
If you like us.. Please follow with Facebook, Twitter, G+. If you have any matter please comments us. We appreciate your feedback.