vshare-download.com is a highly educational website and this website only for educational purpose.If we either knowingly or unknowingly sharing or p[ublishing any copyright contents via our website any of Copyright owners has 100% legal right to take an action against our law breaking violation .We are highly against to copy any copyright content from its original owners.But if any party wants to take a legal penalty against vshare-download.com he/she must do it according to the Digital Millenium Copyright Act of 1998(DMCA).
Thus any complaint to be valid under the DMCA complainant must produce the complain undergoing with following facts.If so not we are not taking any responsibility about your complaint indeed.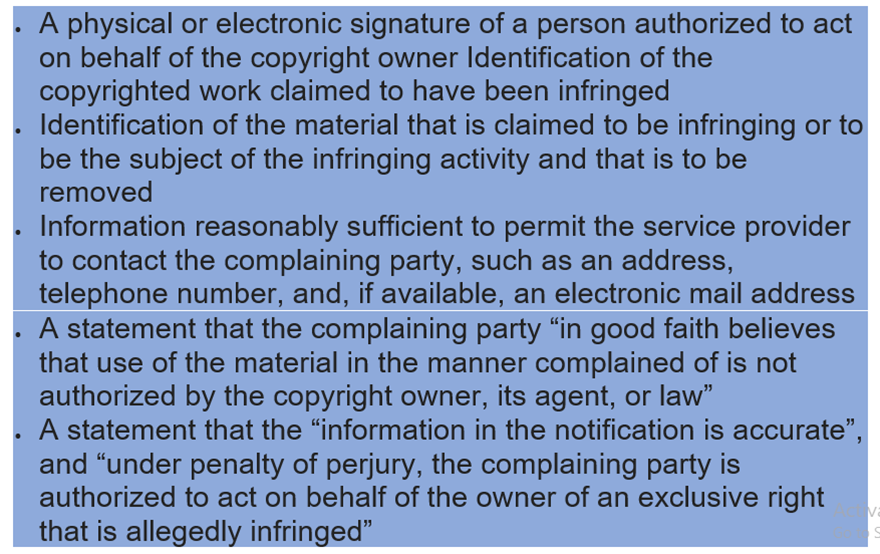 Above informations you can submit as an email to [email protected] are affiliated to provide our feedback via vshare-download.com legal officers.
WE ARE WARN YOU THAT ACCORDING TO THE UNDER FEDARAL LAW,IF YOU ARE KNOWNLY MISREPRESENT THAT ONLINE MATERIALS ARE VIOLATING OR COPIED COPYRIGHT CONTENTS ,YOU WILL BE UNDERGOING ON HEAVY CIVIL PANALTIES INDEED.THOSE PANALTIES INCLUDING MONETARY DAMAGES,ATTORNEY CHARGES.MOREOVER YOU WILL BE SUBJECTED TO CRIMINAL PROSECUTION ON PERJURY .