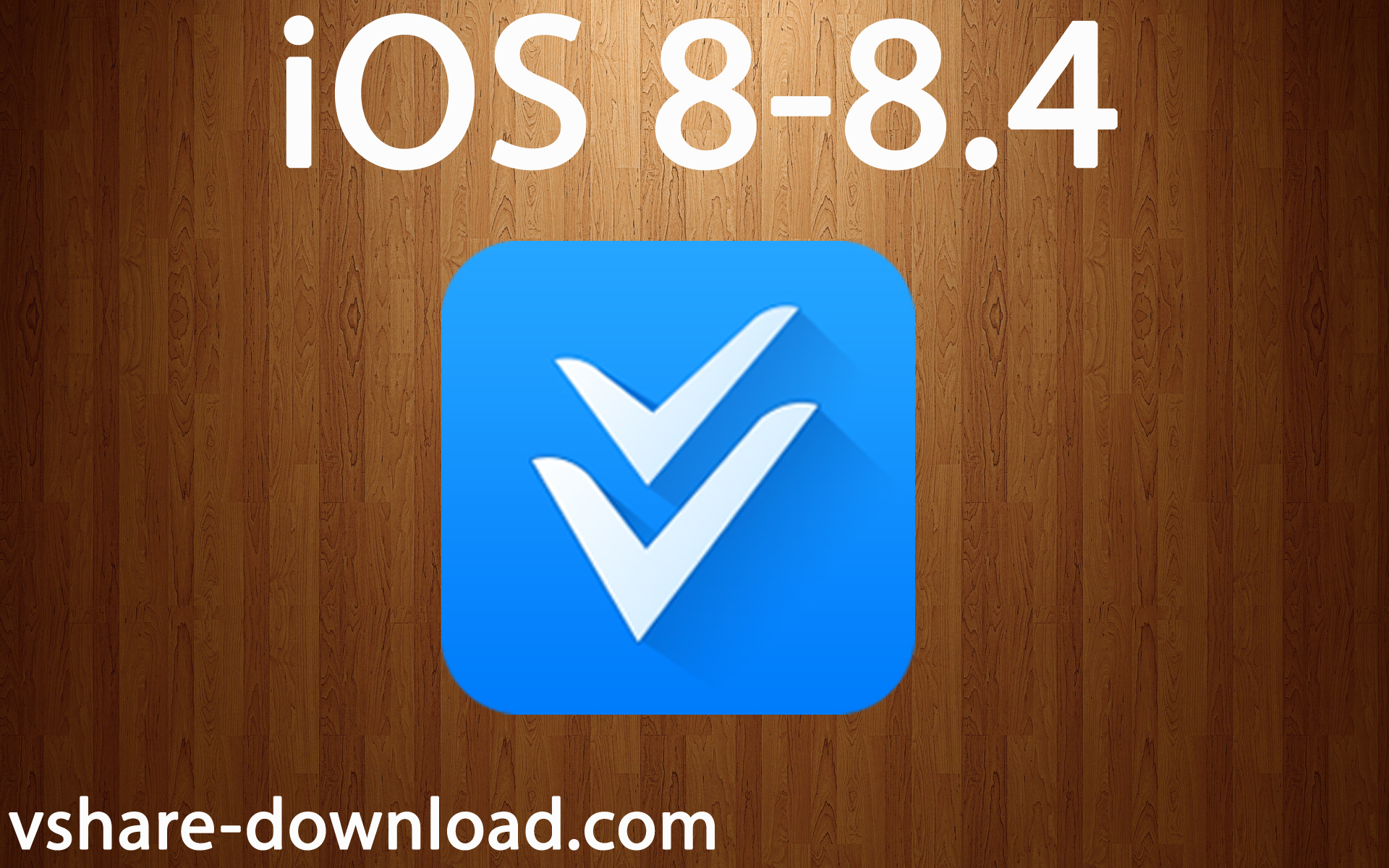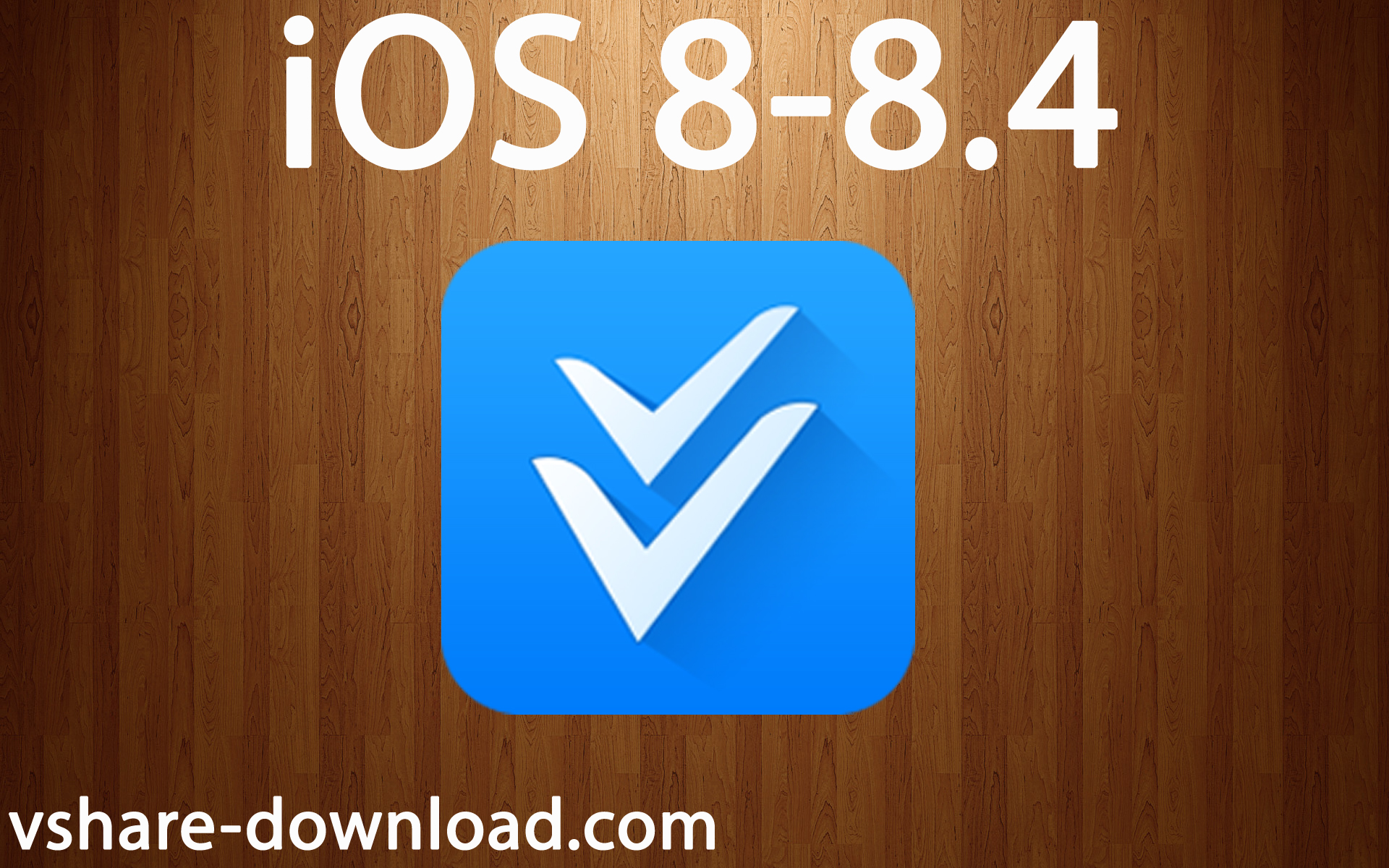 Introduce to vShare is not an essential thing, because you guys already know what is the vShare. Where basically vShare as same as Apple Store & you can get free apps from it indeed. So you are free now almost from the Apple's restrictions keeping your wallet without open.Today we are going to give you a great value for your iPhone/iPad with vShare. Please follow our guides to do that.
vShare download with jailbreak your iDevice
Before you are going to step forward please download & install Cydia for your device with a compatible jailbreak tool for iOS 8 – iOS 8.4. You can get help here, How to install Cydia for iPhone, iPad & iPod
Step 01:-
After finished successfully the jailbreak process with install Cydia, you can navigate it to download the vShare app
.
Launch Cydia &
direct to Sources>>Edit>>Add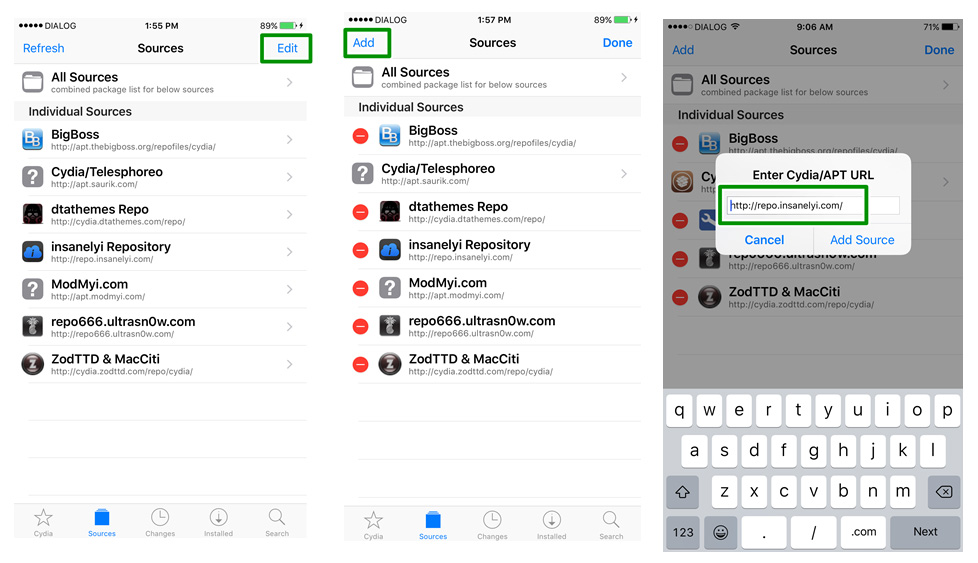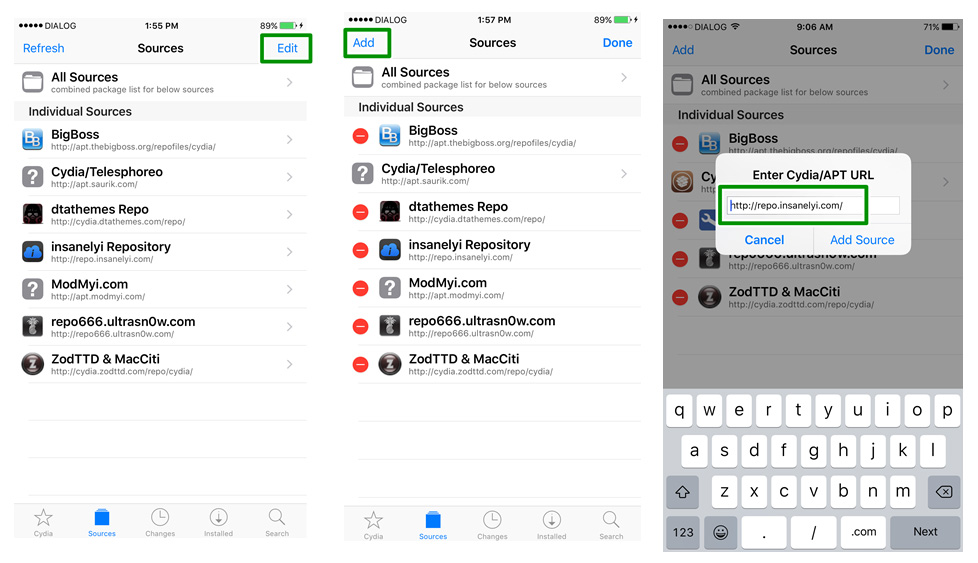 Step 02:- Now you have to add the repo that contain the vShare app. repo.apvv.com and repo.insanelyi.com are the official repos that you can use in this step. Enter one of the above repo & click Add Source
Step 03:- Now get into the Cydia and search for the vShare. It'll be available if you have successfully added the repo in previous step.
Step 05:- Now install vShare
Step 06:- After getting finished the installation process exit from the Cydia.
Step 07:- Now go back to your Home screen,where you will meet a guest called vShare with a lot of gifts. Be friend with it and use its constituents, because it only for you for completely free.
vShare download without jailbreak your iDevice
If you are not fit with our previous way to download and install vShare on your device here another way to do it without jailbreak your device. But, here you want help of a computer to proceed.
Step 01:- Download vShareHelper on your computer & install.

Step 02:- Connect your iPhone/iPad to your computer.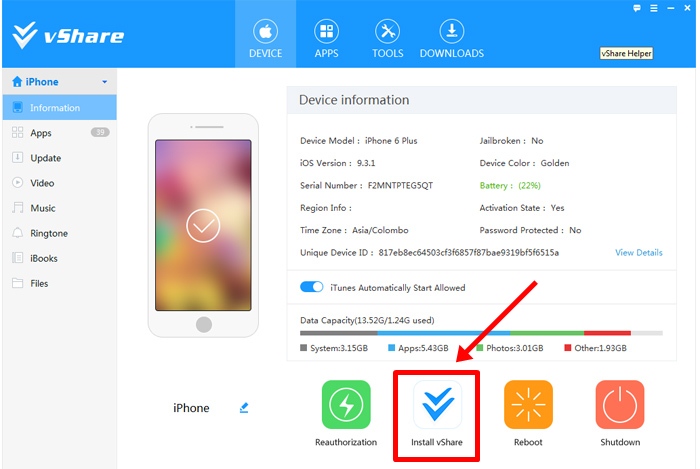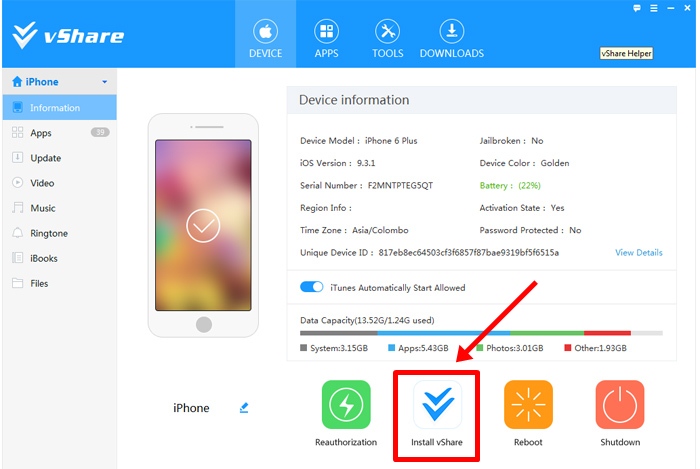 step 03:– Then it will be authorization & automatically install vShare on your device (If not, click on Install vShare button)
Step 04:– Step to your Home screen and see there, vShare SE will exist on your Home screen.
Okay guys we are done with you alot of things today and those things are good enough for today bye for now until meet you again with newer updates with vShare. Have a fun guys.